The FuMP Volume 61 Now Shipping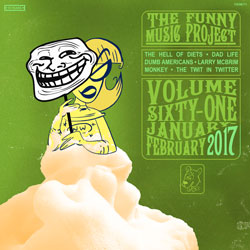 The FuMP Volume 61 is now shipping and available from our store.

This compilation celebrates the 10th year of The FuMP and begins with our celebratory song "We Want The FuMP." The album features live recordings from MarsCon and new songs by Bonecage, Steve Goodie, Lauren Mayer, Devo Spice, Insane Ian, and many more.

The album also features a video of the live performance of "We Want The FuMP" that opened FuMPFest 2016.

The CD and digital download are now available in our store.