The FuMP Volume 77 Now Available
by Devo Spice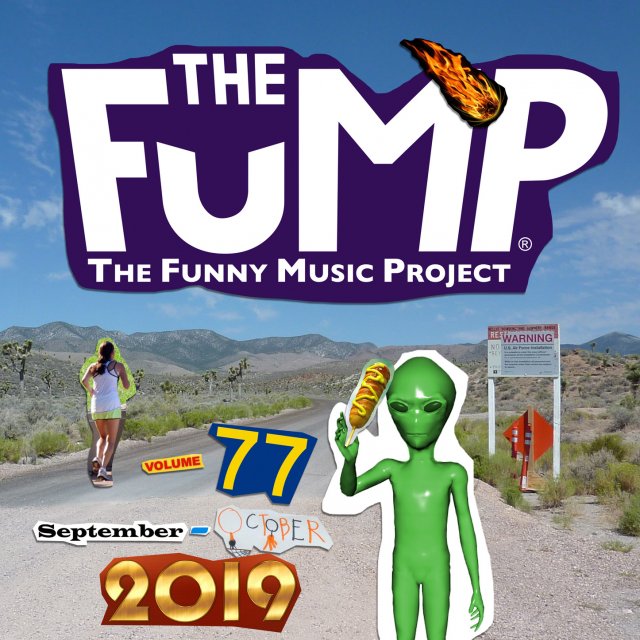 A FuMP Party with Aliens!
A handful of people invade Area 51 and the Consortium of Genius take the opportunity to try out some of their new non-lethal weapons. And, of course, write a rockin' song about it.
The latest in our never-ending series of FuMP compilations includes new songs by Mikey Mason, Steve Goodie, Jeff Whitmire, and The Boobles. Plus songs by newcomers Kate Hart, The Beadrills, and The Comic Sads.
The FuMP Volume 77 also includes a video interview with Jeff Whitmire who discusses his discovery of The FuMP, his appearance at MarsCon, and his new album Deep Fried Superhero.