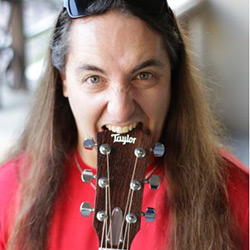 A fever dream of a song about the true engine of the internet. With all that it has, it's really built on a foundation of kitties and boobs. We're all just humans lapping at the hamster water bottle of brain chemical triggers while the world falls apart around us.
What better way to celebrate the vapid and ephemeral nature of the internet but with a vapid and ephemeral song that will make you dance like a 22 year old white girl on molly at EDC.
Lyric Video: https://youtu.be/8tYfHIVXFaA
Copy the code below and paste it on your web site, blog, or anywhere you can input HTML to share this song.