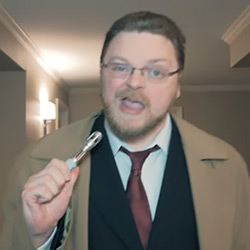 Stuck in your house due to a global pandemic?
Don't want to leave, but really craving a buttload of burritos from Taco Bell?
Then pick up your phone and use one of the dozens of food delivery apps to have someone else bring it to you!
I've been driving for one of them for the past year, which ultimately has made me feel a bit like Fry from Futurama. So...I made a song about it! Pair this with Luke Ski's "Drivin' For Lyft" for the ultimate gig economy double feature!
Beat by Mozart von Robot.
Mixing and mastering by Ben Stahl.
(Note: This song was released in February on my Patreon. If you want to hear these songs early and help me make new ones, consider joining!
Copy the code below and paste it on your web site, blog, or anywhere you can input HTML to share this song.