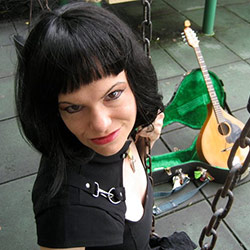 For those who live in disaster-prone areas and are sick of outsiders telling us what to do.
Bad Beth and Beyond: lead and backing vocals, electric bouzoukis, bass guitar
Sage Against the Machine: tenor saxophone, backing vocals
DrumBot: drums
Helmut Von Schtickalot: additional vocals
PS. No guitars were used in the making of this song.
Recorded and mixed by Lewis D'Aubin at the COG Secret Lab, Harahan, LA
Copy the code below and paste it on your web site, blog, or anywhere you can input HTML to share this song.