Title
WAPC (Wet-Ass Pussy Cat)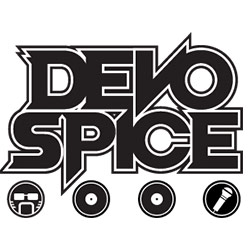 Last week Cardi B and Megan Thee Stallion released a sex-positive anthem called "WAP" and it very quickly became a huge hit for a variety of reasons, including its catchy sample and beat, its controversial nature, its frank and explicit discussion of sex, and for just pissing off people who think women shouldn't be allowed to enjoy sex.
While not trying to take anything away from this song—I think it's great—my brain immediately went "how can I parody this?" because that's what it does. After bouncing a few ideas around in my head for a while I chuckled when I realized I could keep the same "wet-ass pussy" theme of the song and just change it to be about attempting to bathe a cat. And here we are.
Lyrics, music, vocals: Devo Spice
Additional lyrics: Shoebox of Worm Quartet
911 operator: Carrie Dahlby
Sample: "Cat People" by Schaffer the Darklord. Used with permission.
Includes the sounds Cat Screaming A by Inspector J and Cat Yell by Hamface from Freesound.org.
Copy the code below and paste it on your web site, blog, or anywhere you can input HTML to share this song.